Jesus said, "Let the little children come to me..."
Our Children's Ministries
Children involved in our Kid's Church program on Sunday mornings have the opportunity to participate in a Kid's Christmas Choir at the 6:00pm services on Wednesday, December 23rd and Thursday, December 24th.
Click HERE to register.
AWANA will be starting back up on campus Wednesday, October 14th from 6:45-7:45pm. Protective face masks are required and we'd ask that you register
HERE
so we can plan effectively.We will be holding a drive thru Trunk or Treat this year and all details for that can be found
HERE
.Below you'll find descriptions of what our ministry looks like outside of COVID-19, and while we long to get back to that, we understand that is not the season we're in. We currently hold Kid's Church on Sunday Mornings during the 10:00AM service and details on that can be found in this DOCUMENT.
We are uniquely designed for children newborn-5th grade. We believe children are a blessing from God and we are passionate about creating an environment that is safe, age-appropriate, and fun. The Bible is taught in a creative and relevant way allowing children to grow in their relationship with Jesus.
Our Children's Ministries are divided by age into three groups: Nursery, Preschool, and elementary with each having a time of worship, prayer, and interactive lessons.
The Nursery is geared toward children ages birth-36 months. During your child's visit, they will be cared for in a safe and loving environment. The Nursery staff will change diapers, bottle feed, provide a snack, hold, rock and comfort your child throughout their stay.
Our Preschool is geared toward children ages 3-5. Preschool staff are committed to helping our little ones understand worship and encourage them to talk to God any time and any place. Staff will lead your children through a meaningful Bible lesson, followed by an exciting activity or craft. Lessons are kept simple and fun, and focus on one of the following three foundational truths: God made me, God loves me, Jesus wants to be my friend forever. It is our hope that these truths take a firm hold of our children's hearts and are carried with them for the rest of their lives.
Each Sunday, your children are invited to participate in a safe, fun, and purposeful time of worship and teaching to learn more about God. We are committed to helping your child grow in every aspect of their relationship with Jesus and knowledge of His Word. Our staff have a passion for serving in children's ministry and have a deep desire to see children know, love, and serve Jesus.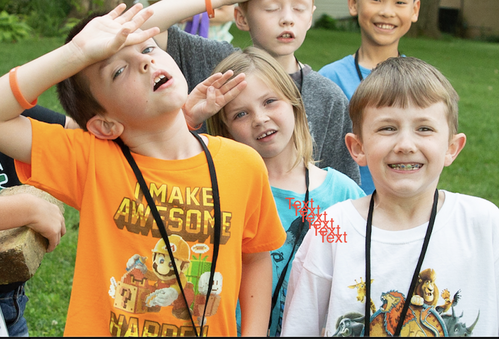 Kindergarden-5th Grade
Wednesday evenings during the school year we have our Awana program. Awana is a time where your children can memorize Bible verses, hear a message from God's word, and participate in fun activities and games. We would love for you to join us on Wednesday Nights!
Wonderkids (Preschool: Ages 3-5)
On Wednesday nights we also offer our Wonderkids program for those in preschool. Your children are taught Bible verses, hear a message geared towards them, and of course participate in fun activities and games with a great staff of volunteers.
9:45am- Sunday School
11:00am- Kids Church
On Sunday's we offer Sunday school which meets at 9:45. All ages will be able to find a class for them. From Nursery to 5th grade. We also offer Kids Church during the 11:00 service. Your child will be dismissed from the service and will head to the station which is located in our lower level.
6:30pm- 8:00pm- Wonderkids
6:30pm- 8:00pm- Awana
Wednesday's are a happening place here at Bethel! We offer our Wonderkids and Awana program on Wednesday nights starting at 6:30! Our program is suited for preschool children to the 5th grade.
*Nursery Offered durning Sunday School and 11:00am Service
We'd love to hear from you. Fill out the form below to get started.