Jesus said, "Let the little children come to me..."
We believe children are a blessing from God and we are passionate about creating an environment that is safe, age-appropriate, and fun.
Our Children's Ministry is divided by age into three classrooms: Nursery, Preschool, and Elementary. Each classroom has a time of worship, prayer, and interactive lesson time. The Bible is taught in creative and relevant ways encouraging children to grow in their relationship with Jesus.
The Nursery classroom is geared toward children ages birth-36 months. During your child's visit, they will be cared for in a safe and loving environment.

Attached to the nursery, a mothers room can be found where mothers are able to care for their child, nurse, etc. in privacy while watching the service streamed. A cry room can also be found in the back of our sanctuary.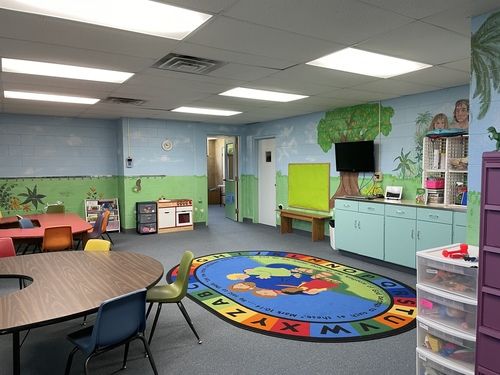 Our Preschool classroom is geared toward children ages 3-5. Staff will lead your child through a meaningful Bible lesson, followed by an exciting activity or craft. Lessons are kept simple and fun, and focuses on foundational truths and Bible stories of scripture.

It is our hope that these truths take a firm hold in our children's hearts and are carried with them for the rest of their lives.
Our K-5th grade classroom (The Station) is dismissed from the sanctuary after worshiping with their family during our 10am service. Students are invited to participate in a fun and purposeful time of worship and teaching to learn more about God.

We are committed to helping your child grow in every aspect of their relationship with Jesus and knowledge of His Word.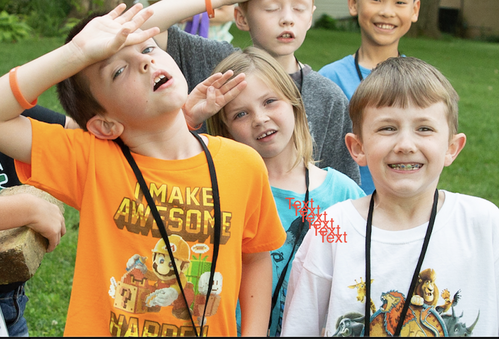 Wonderkids (Preschool: Ages 3-5)
On Wednesday nights we offer our Wonderkids program for those in preschool. Your children will learn Bible verses, hear a Bible story, and of course participate in fun activities and games with a great staff of volunteers.
Kindergarden-5th Grade
Our AWANA Program takes place during the school year on Wednesday nights. Awana is a time where your children can memorize Bible verses, hear a message from God's word, and participate in fun activities and games. We would love for you to join us on Wednesday Nights!
10:30am- Nursery and Preschool
10:50ish- Kids Church (K-5th grade)
Preschool and Nursery will start at 10am during our 2nd service while K-5th will be dismissed to kids church from the main service after worshiping with their family around 10:20am.

You will check your PreK-5th graders in at the family check in station located in the lobby before service while Nursery age children are checked in at their classroom.
6:30pm-7:45pm- Wonderkids
6:30pm-7:45pm- Awana
Wednesday's are a happening place here at Bethel! We offer our Wonderkids and Awana program on Wednesday nights starting at 6:30pm! Our program is suited for PreK-5th grade.

K-5th grade will check in at the station in the lobby while WonderKids will check in at their classroom.
We'd love to hear from you. Fill out the form below to get started.
Children's Ministry Volunteer
Are you a member of our children's ministry team? Then this is the place for you! You will receive access to lesson plans, training videos, important ministry updates, and much more!